Local Farm Foods
Fair Ridge Farms provides delicious and seasonal local farm foods.
We are a co-operation of sustainably-minded growers.
Small family farms keeping food dollars local by
growing, aggregating, marketing and distributing farm fresh food.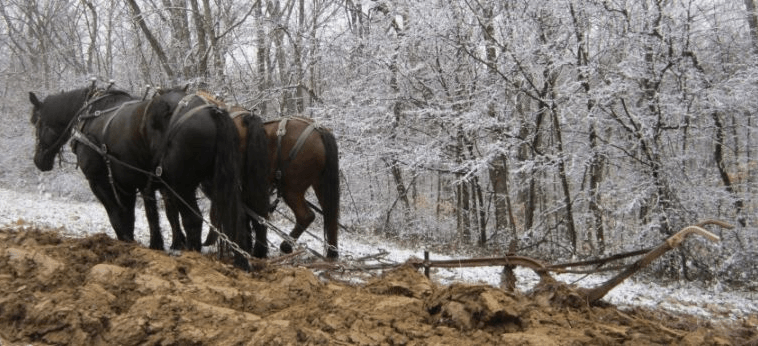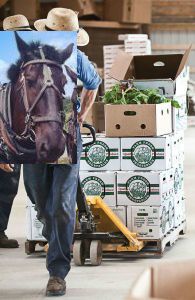 Fair Ridge Farms is a collaborative CSA and foodhub located on Fair Ridge in southern Highland County, Ohio, less than 50 miles from downtown Cincinnati as the crow flies. The overwhelming majority of our farm products are grown within 20 miles of Fair Ridge, and a few specialty items are grown within 150 miles. I purchased my farm, Fair Ridge Farm, in 2000 and started Fair Ridge Farms CSA in 2009. Fair Ridge Farms has grown to dozens of independently family owned and operated small farms producing for Fair Ridge Farms CSA and foodhub. Amish or Mennonite small family farms (aka "Plain People") grow most of Fair Ridge Farms' food products, the remainder are grown or produced by "English" (how "Plain People" refer to you and I) small farms and businesses. Your boxes are packed here on Fair Ridge.
The Fair Ridge Farms foodhub is an all local food distributor to local businesses. Please patronize our friends at: Orchids at Palm Court, Bite Restaurant, Clifton Co-Op Grocery, Hyde Park Fine Meats, Epicurean Mercantile Company, Gabriel's Place, and Harvest Pizzaria.
Fair Ridge Farms CSA/foodhub is financially accountable.
100% of operating and capital expenditures are paid with sales revenue, ensuring local food security. Fair Ridge Farms CSA/foodhub members are growing a strong local food system sustainably, from within.

Your friend in local farm foods,
Adam Batson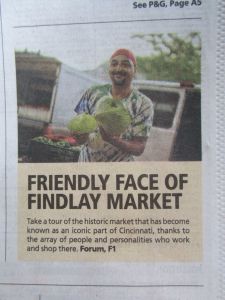 Adam on the front page of Sunday Cincinnati Enquirer @October 2012